Regardless of whether it is drum content, information about concerts or Lucas musical work with bands and artists – follow him on his social media channels to always stay up to date!
Winning of the concert prize of the Travejazz Festival (May 2022)
From May 26th-29th Lucas entered the Jugend Jazzt competition in Lübeck with the organ quartet "Cactus In A Garage". The band convinced the jury with their playing and won the concert prize of the Travejazz Festival.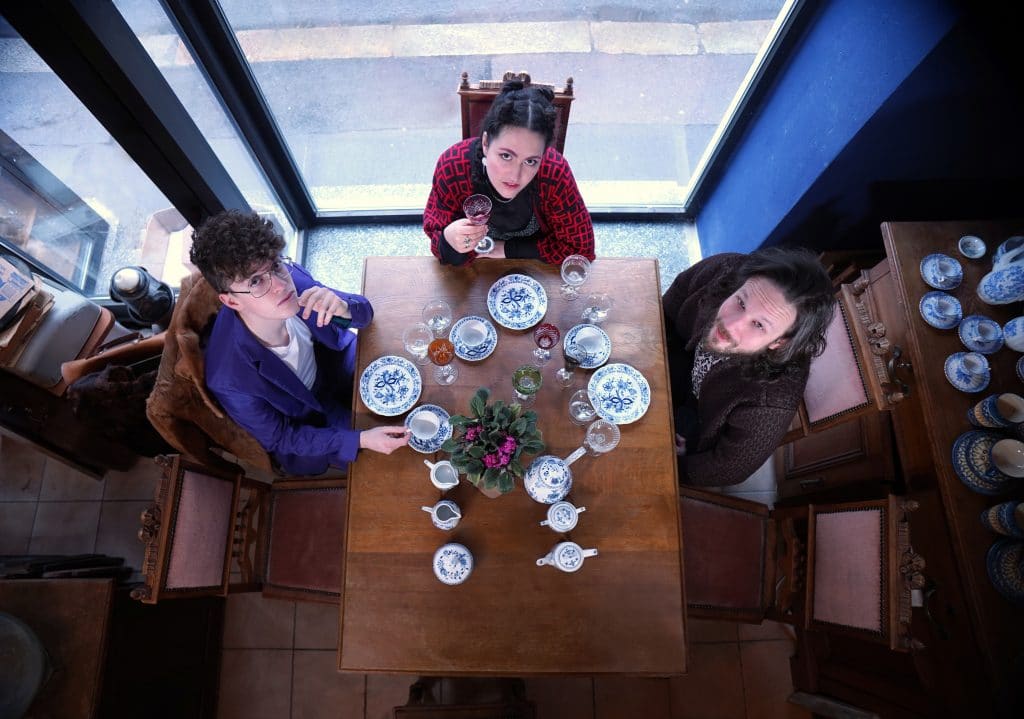 Recording of the Man The Oica Debut EP
In mid-March 2022, the band Man The Oica recorded their debut EP in the "Sound Unlimited" studio. It will be released on CD and on numerous streaming platforms this summer.
TV Production with Howard Carpendale (Nov 2021)
The "Adventsfest der 100.000 Lichter" will be broadcast again this year. Lucas is part of the show too this year and was allowed to perform three songs with Howard Carpendale and another band. The show will be broadcast on November 27th, 2021 at 8.15 p.m. on ARD.
Jugendjazzorchester Sachsen-Anhalt
Fürstensaal, University of Music Weimar
Auditorium, University of Halle
Poetry Preacher Slam; Erlöserkirche
Bundesbegegnung
Jugend Jazzt
Krämerbrückenfest
Domplatz
Jugendjazzorchester Sachsen-Anhalt
Jugendjazzorchester Sachsen-Anhalt
Jugendjazzorchester Sachsen-Anhalt
Jugendjazzorchester Sachsen-Anhalt
Jugendjazzorchester Sachsen-Anhalt
Jugendjazzorchester Sachsen-Anhalt
Representation of the state of Saxony-Anhalt at the European Union
Sessionopener
Moritzbastei
Musical experiences with Lucas
Lucas is truly one of the talented and professional drummers that I had the pleasure to work with. He brings his greatest talented and creativity in rehearsals and also on stage!! Cannot wait to perform with you again. Go Lucas!!
Well, I thought after all those years of making music the things in terms of practice and rehearse will be easier. But since Lucas joins the band I have to practice more than before to be always a little bit better like him
. So, no quiet time….thank you Lucas!
Honestly, he makes my compositions better and my music becomes our music!
Fantastic drummer! Professional, Talented, with beautiful energy and the best attitude, was a pure pleasure to work with him, either during rehearsals and on stage as well!
Lucas' Timing im musikalischen wie dramaturgischen Sinne ist bemerkenswert. Er erfüllt meine Erwartungen an einen Drummer in der Hinsicht, als dass er jeden Kick, jeden Pickup, jede kleine Nuance vollkommen bewusst und mit absoluter Kontrolle und Sicherheit spielt. Gerade für mich als Lead-Trompeter ist diese Verlässlichkeit eines/r Schlagzeuger*in absolut essenziell.
Lucas is a creative and professional drummer on stage and in rehearsals and a cool dude to hang out with in the breaks! Hope to work together again soon!